What is Project Management?
According to Wikipedia, project management is the process of initiating, planning, executing, controlling, and concluding work to meet deadlines and success criteria. 
According to us, it is the process of avoiding chaos and keeping our sanity. 
Two different definitions that are both accurate and true. But if we need to be serious, project management facilitates the steps necessary to complete a project for a client within a given time frame.
The Many Faces of Project Management
The first and most important face: the project manager. They make sure that the client's objectives are clear and made explicit for the rest of the people involved in the project. Project managers are also the masterminds behind the organization of timelines, calendars, and deadlines. They do so by splitting the project tasks to the corresponding people or teammates (i.e., contractors, sub-contractors, designers, etc.) and bringing it together in the end for a smooth delivery. Thanks, Project Managers!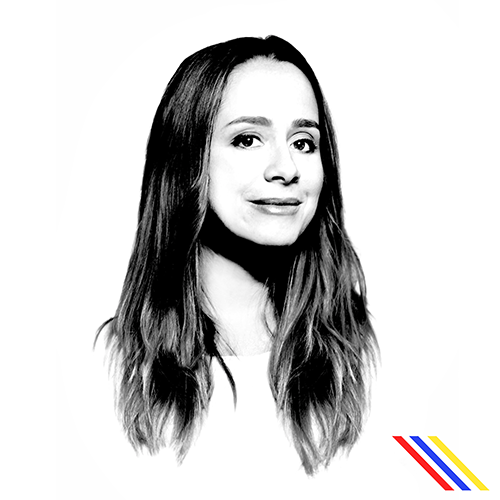 Giulia Scarpellini
Project Manager
The one who keeps us in check at Venga Brands.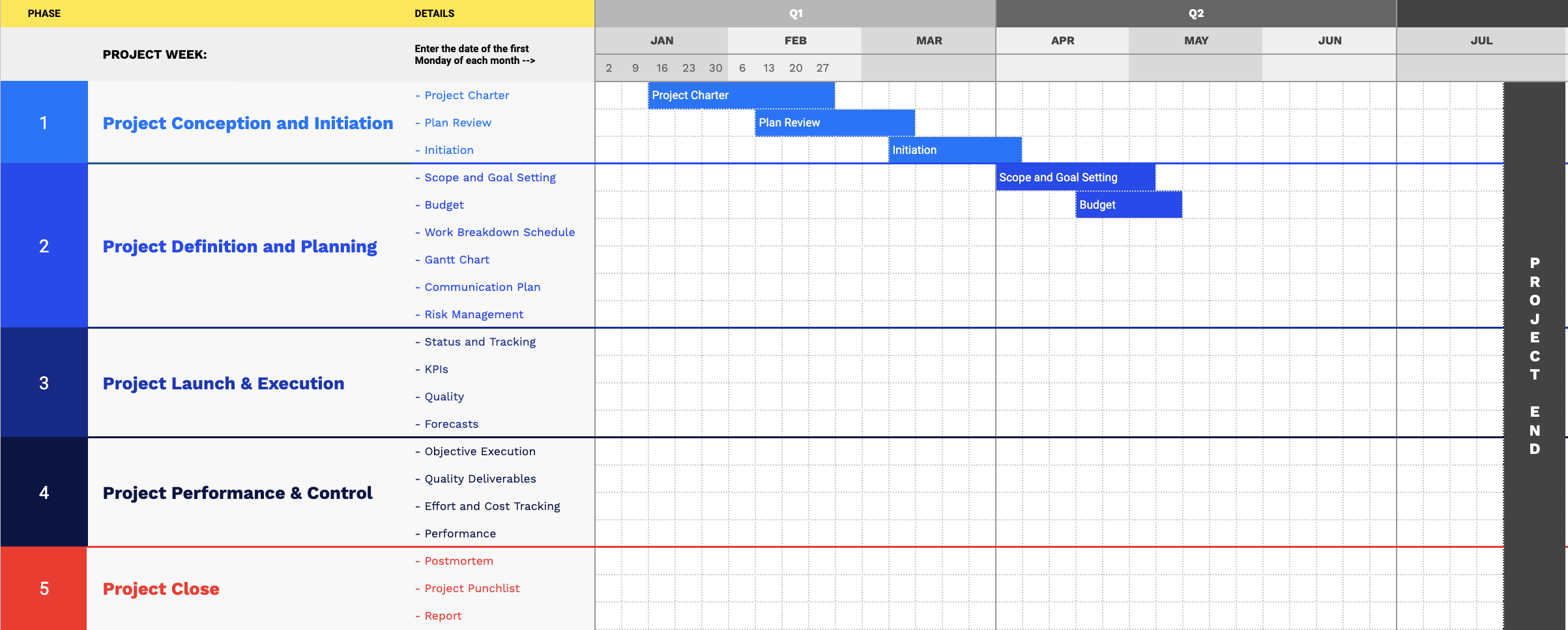 Here is a rough of the Project Timeline we utilize here at Venga. Simple and Organized.
Using a project timeline will set precise schedules and deadlines for the tasks needed to complete a project. This is possibly the most vital tool in the project management process. Though there are many variations, an ideal timeline splits into five chronological sections: 1. Project Conception & Initiation, 2. Project Definition & Planning, 3. Project Launch & Execution, 4. Project Performance & Control, and finally, 5. Project Close. Each section consists of tasks that need to be completed before moving on to the next section. The project timeline can be split into weeks, months, or quarters, depending on the project's time frame.
Social media is a long-term project rather than a short term goal. Platforms need to be active to keep followers engaged. Planning and scheduling will ensure that content remains relevant to your audience and social media marketing strategy. Much like the project timeline, a social media calendar helps organize social media campaigns and all of the moving pieces.
Though there are many parts to social media, putting out content needs to be timed accurately, which means: surprise, more deadlines! Content curation consists of a mix of copywriters, art directors/designers, and strategists. For example, a strategist might decide the posting time, dates, and platforms, while a copywriter creates placeholders, captions, or blogs. Designers or art directors tie both with captivating visuals. See? So many moving parts! 
Once the work is completed, these parts can be placed in a social media calendar. It is a clear visual of which components are completed or missing. It can be organized into sections of date, time, platform, format, copy, and content. Each member will either report to the project manager or fill out the calendar according to which task they were assigned to complete. Easy as that.
When working with creatives, it is essential to establish a project management process that does not disrupt their creative practice. They must have the liberty to let their creativity run wild without missing deadlines. The first step is recognizing how your creative team works best. Not all creatives have the same timelines, and most of them interact with one another throughout the process. All of this should be considered when assigning tasks and deadlines.
But do not fear, work management tools are here, and they are the best way to keep all team members in the loop. Online platforms like Asana can help organize tasks, allow members to track campaign progress, and adjust schedules accordingly. Tasks can be assigned within Asana to different team members and marked complete once they are finished. It even has features like task descriptions, comments within functions, and several folders for various projects. It's easy to use and essential; it'll keep you sane. 
Google Calendar, Drive, and Slack are also key tools to utilize. Important dates, files, and instant messages are shared in one common platform open to all team members. These tools make it especially easy for remote and freelance creatives.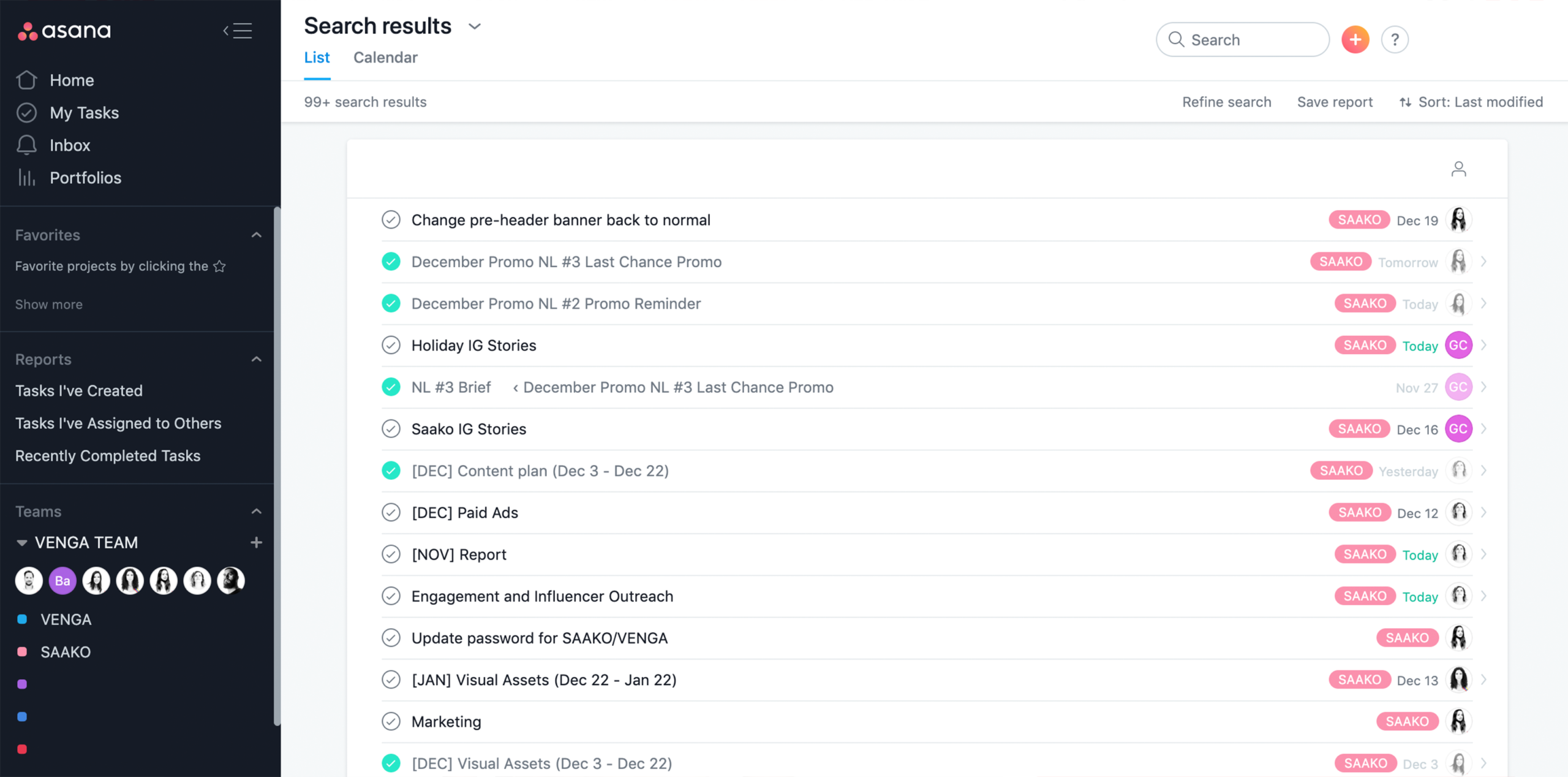 Tasks, tasks, and more tasks. A little peek into Venga's task list for Saako in Asana.