The Perfect Tool for the Perfect Design
Creating the perfect design requires the help of a magic wand: aka the perfect design tools. From paper to adobe suite, designers use the very best of their toolbox to exhibit their latest masterpiece. Like any tool, design software's have their own specialty and it's good to know which will work best for your design. So we broke it down for you.
Design Tools Crash Course
Start with a pen, paper, or art supplies to test an idea. This makes it easier to flush out a creative storm onto paper instead of getting stuck on the screen. Once you're ready, grab a comfortable chair, your best mouse and keyboard, and sit in an inspirational environment. Let's Begin.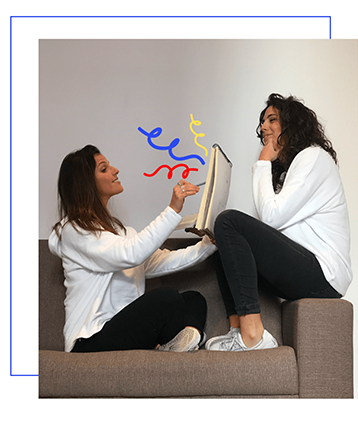 "Photoshop me in!" said all the people who traded a fun gathering for a night in. Adobe Photoshop is used to edit and create raster images. This software makes magic happen from manipulating digital photos to creating realistic computer art. The downside is that it is limited to text and vector images, but there are better tools for that: Illustrator and Indesign. 

Adobe Illustrator is a vector graphics editor. Illustrator is intended for complex designs such as logos, graphics, cartoons, or fonts. 

Adobe InDesign is a type-focused tool for all your 411 needs. It lets you customize page layouts to create posters, brochures, magazine editorials, business cards, and more. InDesign, along with Adobe Digital Publishing Suite, also publishes to digital devices such as web, or mobile.

Sketch is also a vector graphics editor. However, the difference from Illustrator is that Sketch was specifically intended for UI and UX web and mobile app designs. Therefore, does not have print design features. Sketch covers the basic raster editing and several plugins. This is where you decide between using Illustrator or Sketch.

Not an experienced designer? No problem! For beginners and professionals, there's Canva! It is a simplified graphic design tool with a drag and drop format. With Canva, you'll have access to photographs, vector images, fonts, and graphics. Used for both print and web.
Designer Lifestyle
And even with the right tools, creating the perfect visuals take time, patience, and detail! So to all designers everywhere: We appreciate your creativity, passion, and the way you brighten up any atmosphere with your work! 
And to the new and upcoming designers: with these design tools, you'll be unstoppable!