Why Everyone Should Learn To Think Like A Designer
Design thinking is the discipline of creation — a set of strategies that help us reach productive goals and come up with valuable ideas. Having this in mind, we at Venga are really excited about our partnership with designer Donald Burlock, who now leads Experience Design at Capital One, and has previously worked with the likes of Dolby, Facebook, and more. In Superhuman By Design he distills years of experience in design thinking into book form, providing key insights that can help us understand the process of a renowned designer in the field. But should everyone use design thinking? 
After all, the adage that everyone should learn to code has proven to be reductive, and to ignore different types of intelligence that really shouldn't be coding in the first place. But design thinking is different. It doesn't have to be the centerpoint of a career, and yet it can greatly enrich the results of your workflow. If you've ever struggled to come up with innovative ideas, if you've had a writer's block, if you've become stuck in an old viewpoint that isn't yielding the same results, design thinking could offer a way forward. 
Of course, this isn't a miracle cure, but rather a system to see what works and what doesn't. Just like scientists rely on the scientific process to be systematic about their work, artists and designers rely on design thinking to come up with ideas that don't suck. If all else fails, just put something down on the page, or better yet, copy from the best. 
Innovation's Worth
Ever wonder why technology companies are worth so much? One big part of their value is innovation. While a regular company may be really good at creating one kind of product for their market — refining their product with branding and efficiency to make the most of that field — tech companies are expected to innovate beyond their field.
This means that while Nokia was really great at making phones that were durable, dependable, and well-liked, Apple was able to innovate existing technologies to explode in popularity in an entirely new category, all while charging much more for their iPhones that people absolutely love. Because tech companies are expected to innovate, they are more valuable, and that same mindset is becoming more valuable in professionals of all fields. 
Here's another completely different but related idea: Pablo Picasso was an innovator in the art world. Picasso started his working life painting in the classical style, depicting the same mythological themes as his peers with beauty and realism. Later on, Picasso's fascination with African art, plus a desire to go beyond what realism could portray, led him to develop the cubist style, thus blowing the minds of his posh contemporaries.
Innovation is not about creating things out of the blue, but rather about being inspired by the best ideas from around the world, and realizing how you can apply them to your own work.
A New Hope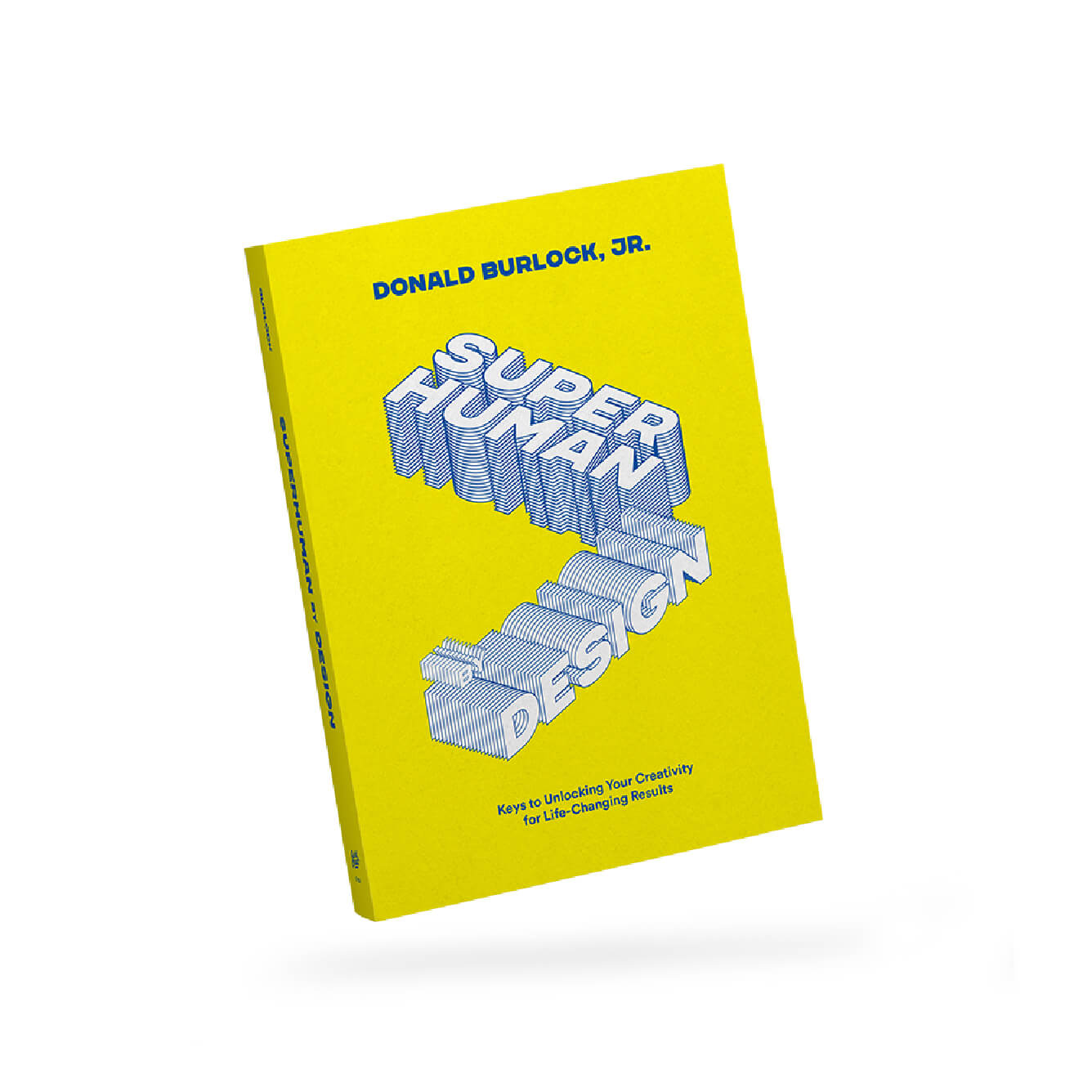 So, this goes back to Superhuman By Design and our partner Donald Burlock. Think of his book as the best hits in a colorful career, framed in an approachable, and dare we say, beautiful package. 
The book is out in time for the holidays: we created an energizing brand identity, and designed the book with bright covers, and deep ba great example of all the benefits of design thinking — namely that a book can be modern, beautiful, and express all its qualities through branding. 
"Without Venga, the larger-than-life vision of Superhuman by Design would not have come together so beautifully," says author Donald Burlock. "The visual design team and the program managers at Venga know how critical it is to make a great first impression with each customer. Their process brought me along through the exploration of design elements and together we built a launch strategy that would effectively communicate my book's identity to creative audiences. Around every corner of the project, the team delivered exciting and engaging results that prepared my brand for an inspiring launch into the competitive marketplace."
And if this has piqued your interest at all, Donald's book is a great low-stakes way to learn the basics of coming up with ideas that don't suck. You can find it for preorder on his website or major booksellers, and once again, we thank Donald for his awesome insight and for entrusting us with this exciting project.