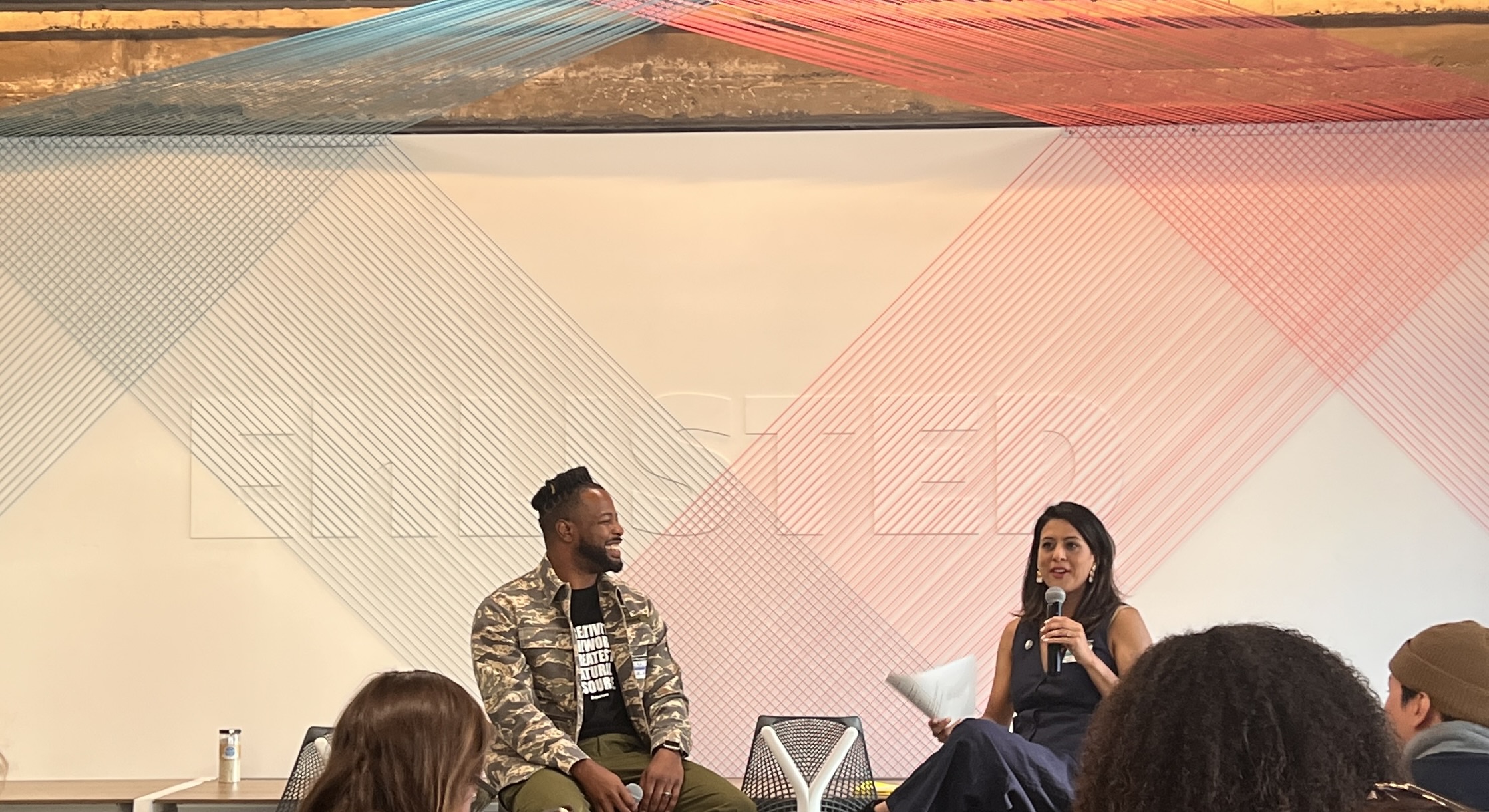 Calling all creatives, get ready to embark on this full-circle journey, where brand strategy meets serendipity, and creativity reigns supreme. Join Venga as we take you along for an inspiring ride through the mind of fellow creative Donald Burlock Jr.
Let's Set the Stage: Venga Meets Don
The Success Story of Don's Book and Brand
Two years ago, Venga worked with Don on branding, marketing, campaigning, and designing his brand, book, and future book launch. With our team's dedication and expertise, we exceeded expectations, and Don's brand and book launch achieved desired success. Little did we know that this collaboration was just the beginning of an incredible journey. As time passes, the Venga team attends an SF Design Week event where Enlisted Design hosts a key speaker. And who happens to be that key speaker? None other than one of our favorite clients, Donald Burlock Jr.!  Don is a Senior User Experience Designer at Amazon. He is also the Author of Superhuman by Design, and Venga is proud to have been chosen by a fellow creative to design his brand.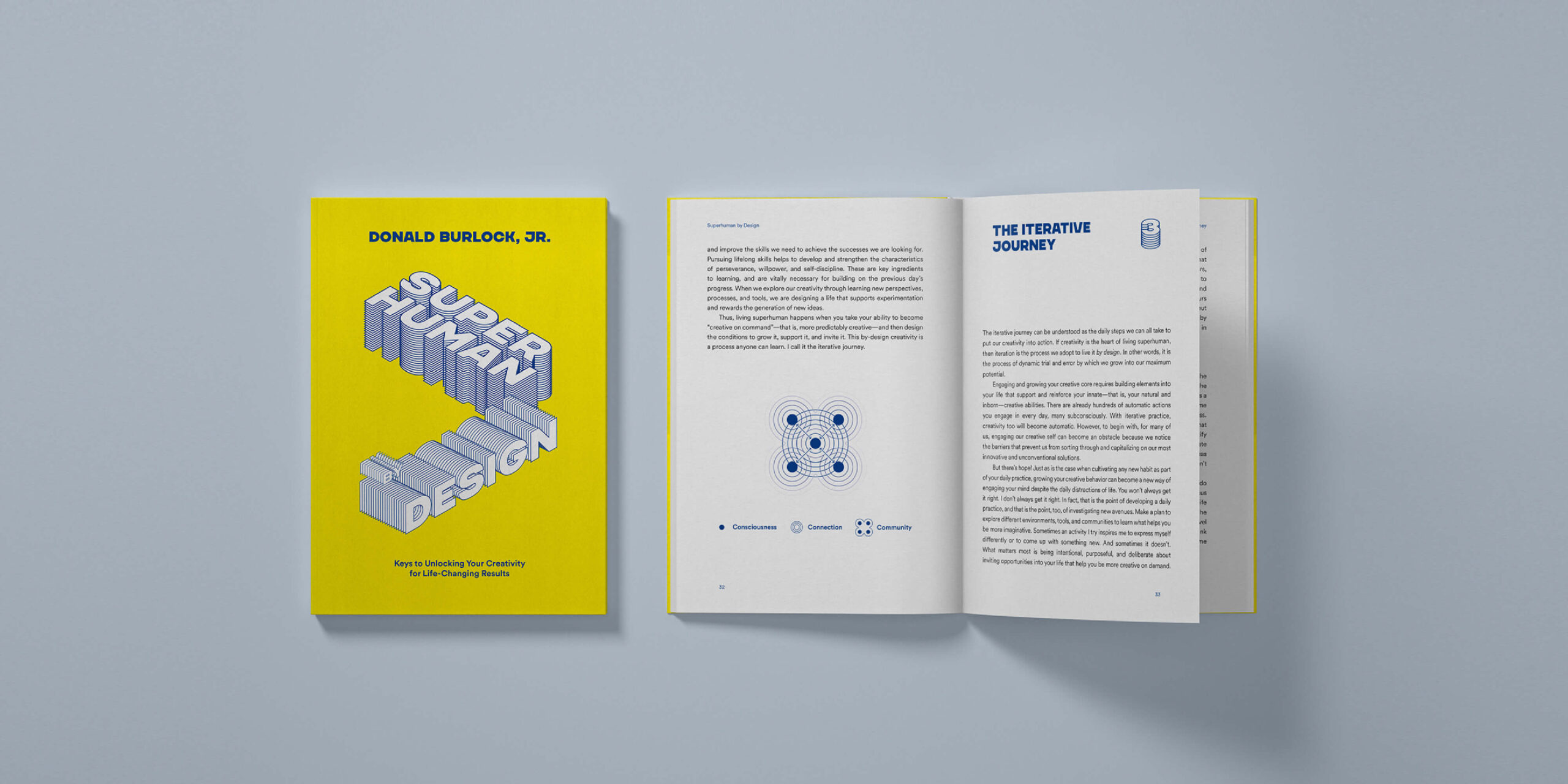 The Impressive Creative Force of Donald Burlock Jr.
Don's background in design is impressive alone. However, Don's impact goes beyond his professional achievements. If you don't know Don, you want to. Even through the lens of a camera, his presence is instantly impactful. Don's passion for all things creative is captivating, creating an instant connection with those around him. Just talking to him about creatives, design, and branding inspired us to write this blog. Thus, this blog serves as a love letter to the process and passion that drives all things creative.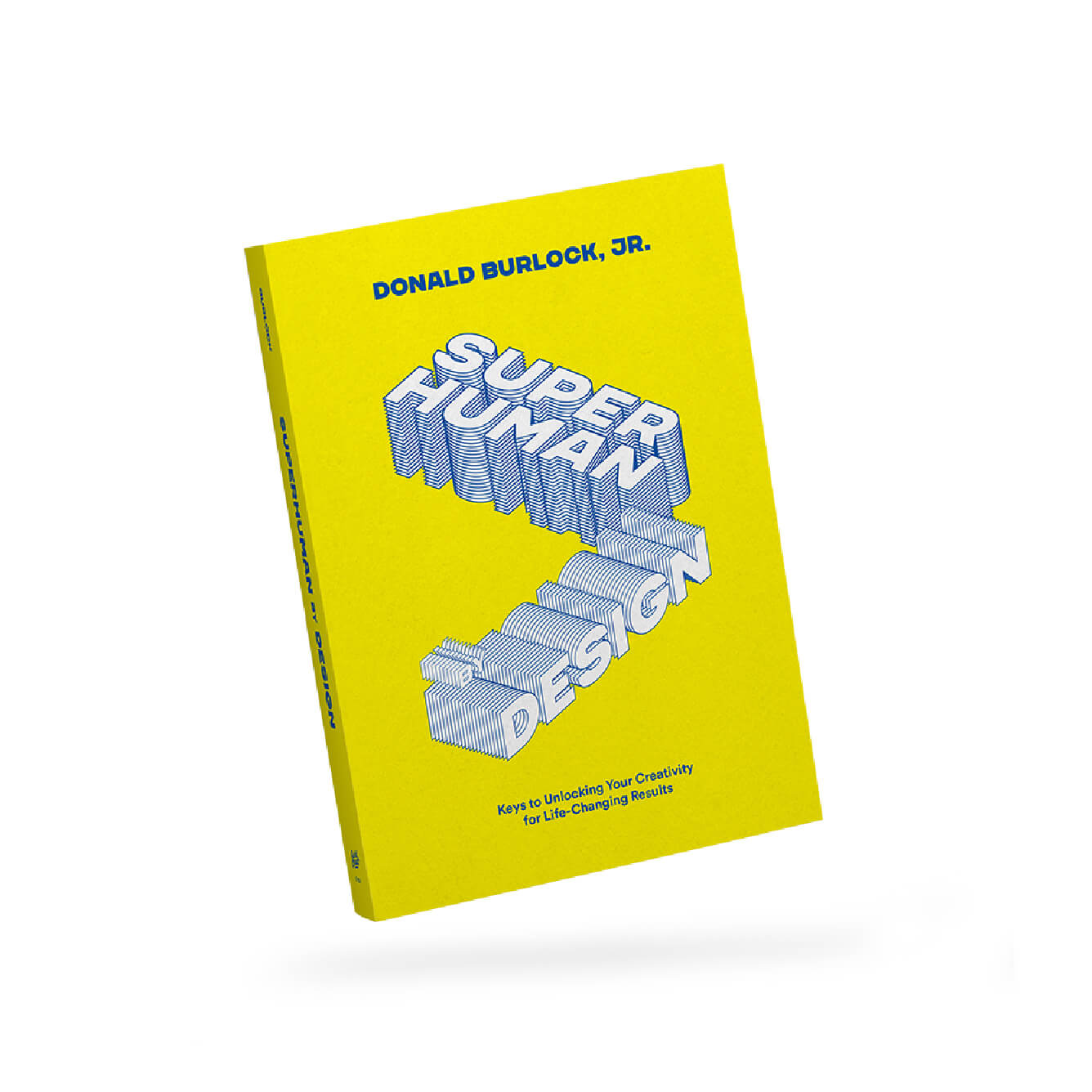 The Power of Collaboration: Don Chooses Venga
At Venga, our branding approach has always centered around creating unique and authentic identities for every business and product we touch. Capturing the essence of what makes a brand special and translating it into a visual language that resonates with its target audience is our art. When Don, an experienced creative himself, decided to team up with Venga for his book's branding and creative campaign, we were thrilled to be entrusted with such an important task.
Don's Outsourcing Decision and Venga's Full Package Strategy Approach
Curiosity led us to ask Don why he chose to outsource branding, being a talented designer himself. His response did not disappoint. Don emphasized that creating something truly exceptional requires more than a single design element. While numerous agencies exist, spending hours searching for the perfect fit can be daunting. For Don, it was the overall communication and collaboration with the Venga team that stood out.
Don expressed, "Venga offered a thorough approach to both my book's branding and my personal branding. This process aimed to elevate my brand as a whole, which is a tall ask for most agencies. Two brands at once? How do we seamlessly merge them? The answer is strategy. I needed a highly strategic team that could deliver that one-two punch. Venga stood out with their unique ability to communicate different dynamics to an audience and generate engagement with the brand."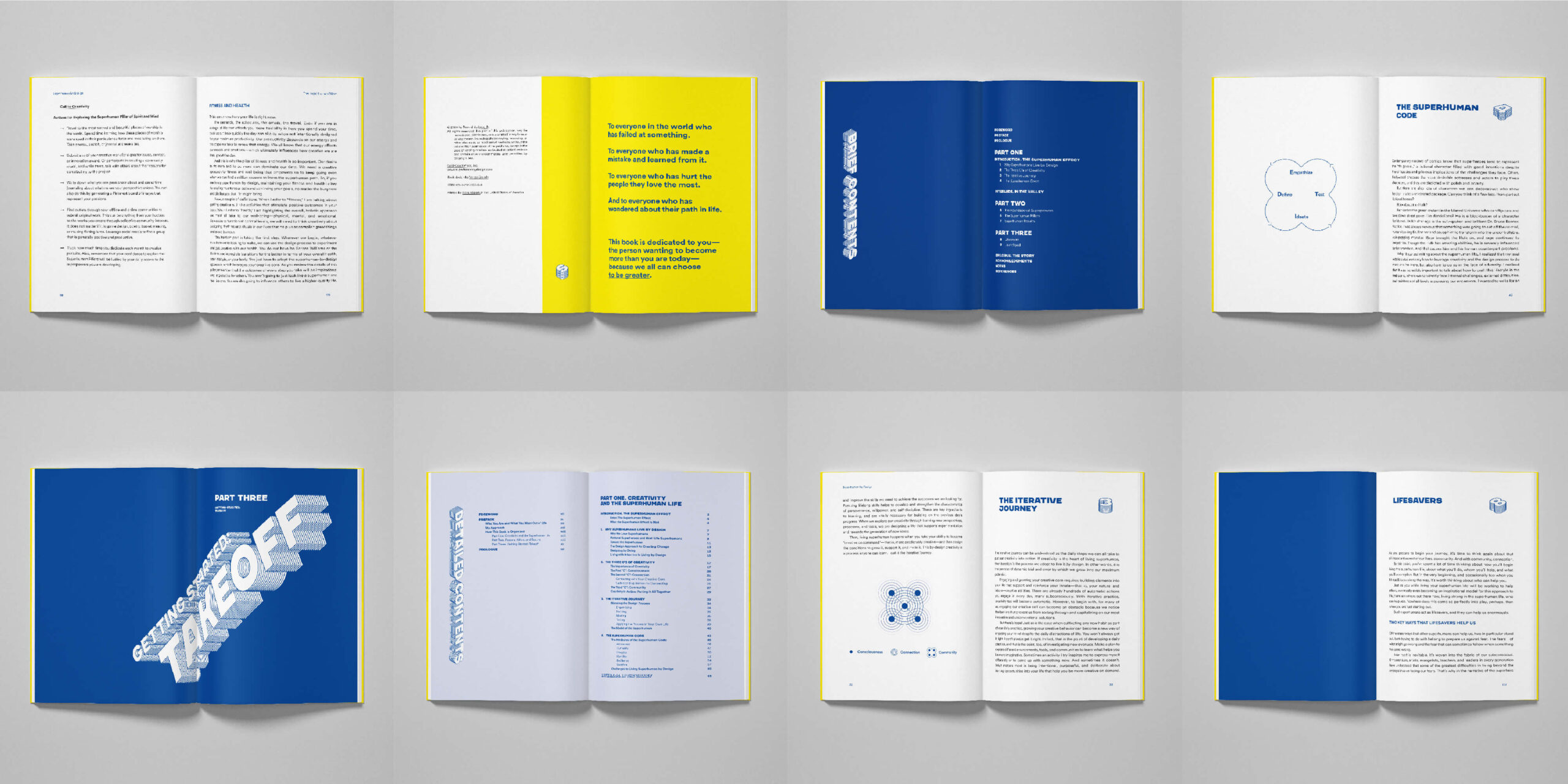 Streamlining the Creative Journey: The Importance of Venga's Strategy
For creatives, designers, and start-up companies, juggling multiple responsibilities during the branding process can be overwhelming. Don found a solution in Venga, streamlining the process and bringing his vision to life. According to Don, effective communication and well-thought-out strategy played a key role in the success that often goes overlooked. A great idea or product alone will only reach its full potential with the ability to make people see it, understand it, and feel the need for it. Venga's holistic approach encompassed far more than visual or graphic design, ensuring a creative brand connection between Don and his book.
By choosing Venga, Don gained access to a team that lives and breathes all things creative. In this full-circle moment, creativity takes center stage, highlighting collaboration's significance. Working with an agency like Venga can be a game-changer, as it brings fresh perspectives and a deep understanding of market trends to the table.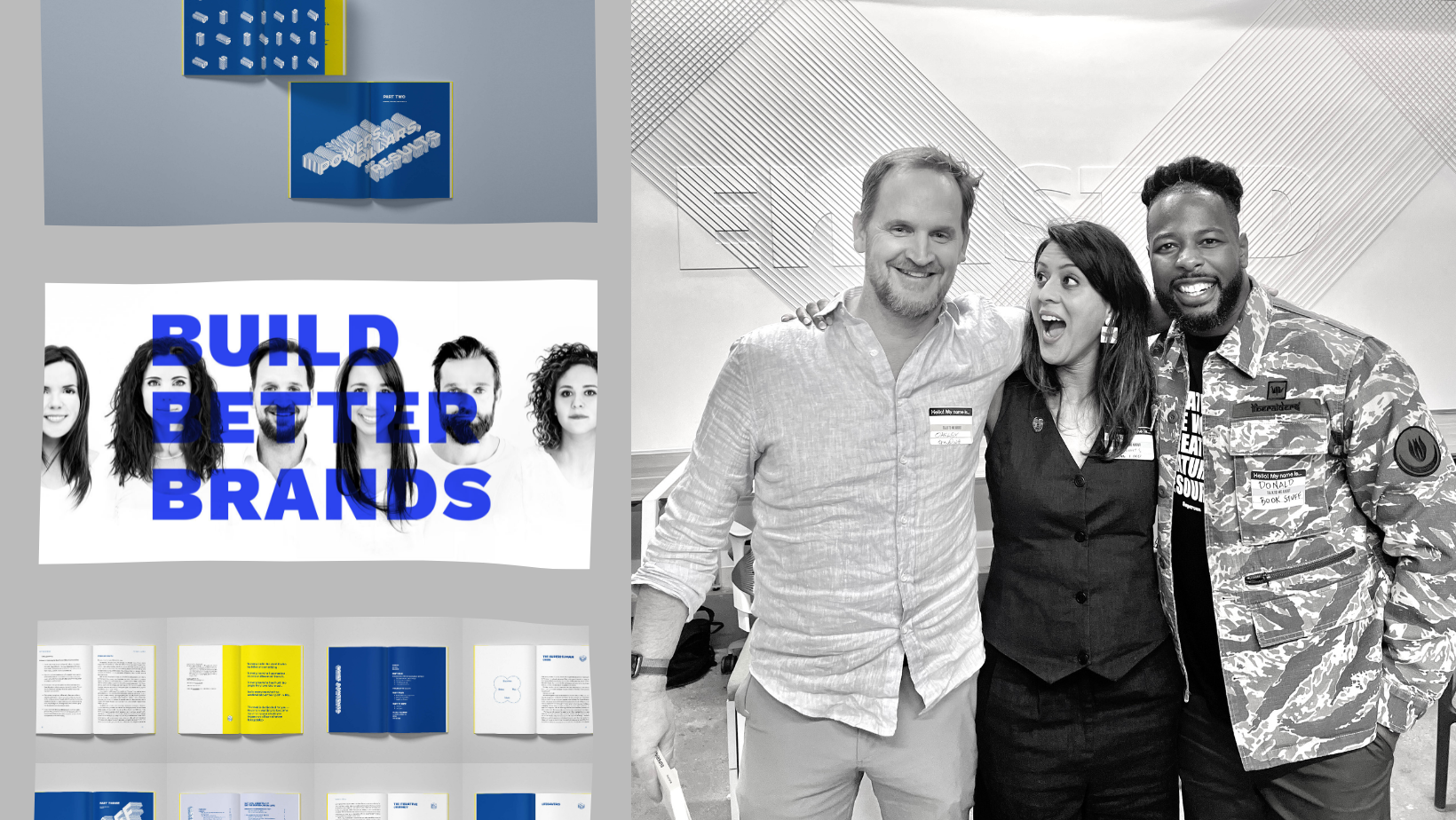 In this digital era, where anything can be created at the push of a button, we sometimes need to be reminded that at the core of every successful brand lies a strong narrative. This compelling story resonates with people on a deeper level. It's about evoking emotions, stirring up memories, and creating a sense of belonging. 
Whether you're a business owner, a marketer, or simply someone who appreciates the art of branding, Venga's new blog series is your backstage pass to the world of brand & UX/UI design. Stay tuned as we explore industry trends, expert insights, and practical tips to help and interest all creatives. And, of course, we'll sprinkle in a humble brag or two because Team Venga takes pride in our work and the creatives behind it. Together, let's celebrate the ever-evolving world of creative design and enjoy those serendipitous moments with clients we are proud to know.
Join us for the next installment, where we'll continue sharing our love letters to all things creative and all things Venga. Until then, keep those creative juices flowing, remember that great design knows no bounds, and go pick up a copy of Don's book to help you do it!